I am an only child....therefore, mommy spoils me something rotten. Here I am practicing for football season with my "Mean Kitty-Referee".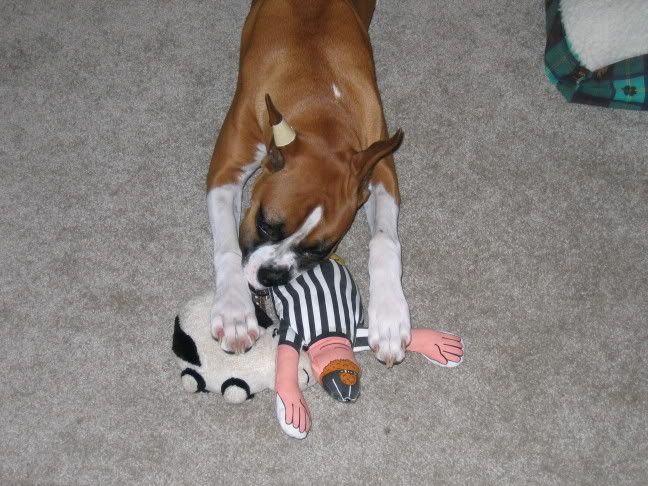 You made a bad call ref...just for that I'll bite your bum.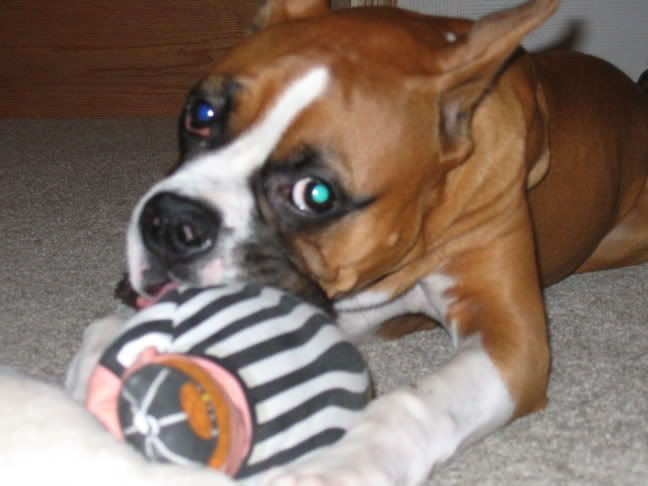 Here is a few pictures of me and my snake. I just got him back yesterday after mommy preformed a double surgery on him. His inners were coming out. Aunt Joyce's fault...I'm serious.
I love my snake. He squeaks on both ends and one end also rattles.
It's been really hot here the past few days so here I am playing while trying to keep cool. I love that thingy daddy puts in the windows that makes a cold breeze.