This weekend was great.
Mommy went and ran errands all morning on Saturday and came back with a new collar for me and some super yummy treats called Solid Gold Beef Jerkey. Then mommy and daddy spent all the rest of the day hanging out with me (and Oscar, Felix and Chestnut too). We watched TV all day. I even got to sit on the "new" couch but don't tell gramma.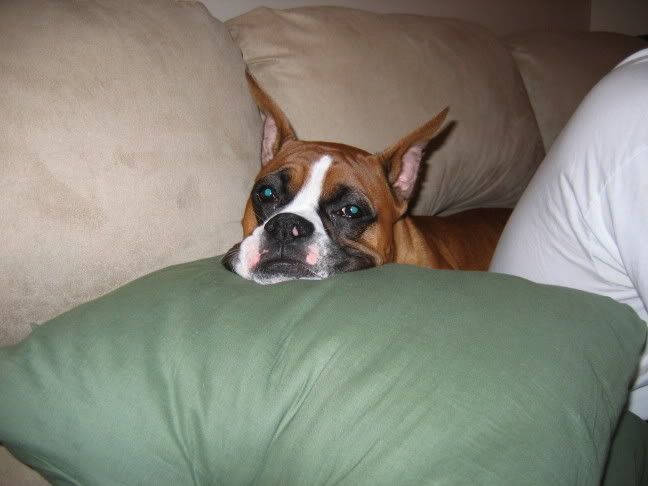 On Sunday, mommy did laundry and napped with me then later mommy's friends Tara and Kevin came over. The other "guy" (daddy and Kevin) hung out in the basement while I scored points with the ladies by watching girl movies (well...really I napped but don't tell mommy).