Saturday mornings are usually great. I get up early make mommy and daddy play with me and then I take a nap all day long. Apparently, mommy had the idea to make this past Saturday different. First she wakes me up.
Then she doesn't share her coffee.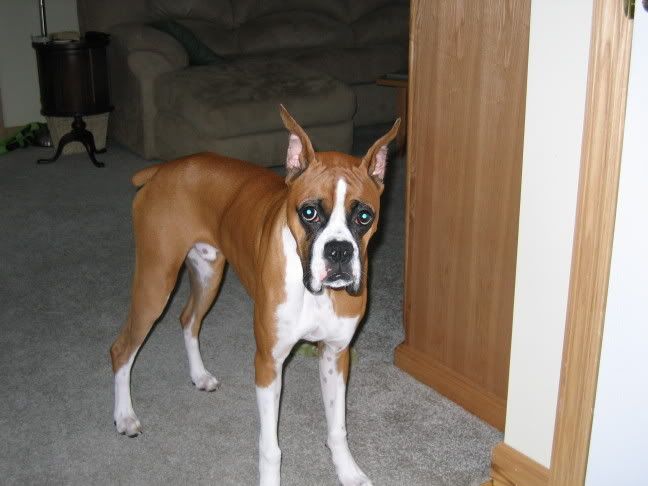 Then she takes me for a long drive....and we have to wait for about 5 mintues when we finally ge there.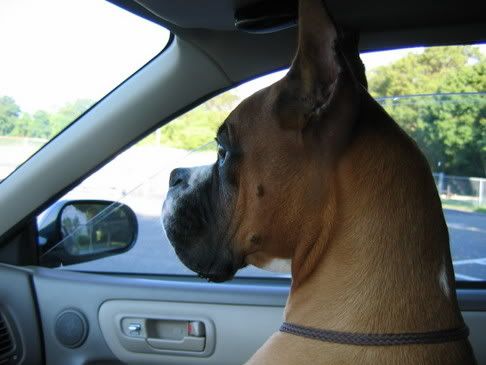 Then....I have to have class!!!! Class...can you believe it! ON A SATURDAY!!!
My teacher's name is Hal and he is teaching me to be a show dog. I am not sure I want to be a show dog but I do get a lot of treats ...just for standing still and walking around. I LOVE treats.
N-E-Ways...Hal thinks that I will be smart enough to go to a show in Sept...I just need to work on not playing with other doggies until Mommy or Hal says its okay. That parts not too fun but hey...if I get treats I don't mind.